Gain practical skills in the areas that truly impact your life.
Hear from some of our UM Club Members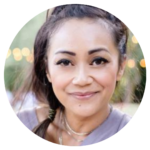 "The Hormone Workshop with Laura Martire hosted by UM Club, was exactly what I needed at the exact time I needed it. I learned things about myself as a woman, specifically postpartum, and why I haven't been feeling like myself for so long. She gave us tools on how to advocate for ourselves as women and especially as mothers. Knowing a little bit more about my own body and how my hormones have a deep impact on my everyday function, has given me so much hope… Hope that things will change with my mood, my energy, and my overall health.
Immediately following the workshop, I ran out and got what I needed to catapult my quest for better hormone health. It's only been a couple weeks since the workshop, and I gotta say, life is really turning around thanks to both Laura and Jannine! My husband and kids even see a difference in me! Thanks ladies!"
– Deb Balino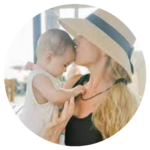 "The workshops presented by Unapologetic Motherhood are on thought-provoking topics that are incredibly impactful to my life. There are a wide range of experts speaking on different subjects, subjects I didn't know existed and wouldn't have sought out on my own, but very much appreciating the newly acquired knowledge.
They are presented in a professional manner with great engagement from Jannine, the facilitator, and the rest of the group. I loved receiving a pdf workbook prior to the workshop commencing and there where question periods throughout the workshops. I left feeling full of practical information, and better yet, as a monthly member to UM Club, I have the privileged to attend the workshop for free within the club!
I highly recommend attending any of the workshops Unapologetic Motherhood hosts and subscribing to UM Club!"
– Deb Eraut
Inspiring you to embrace your inner power and live as a radiant multifaceted woman 🔥