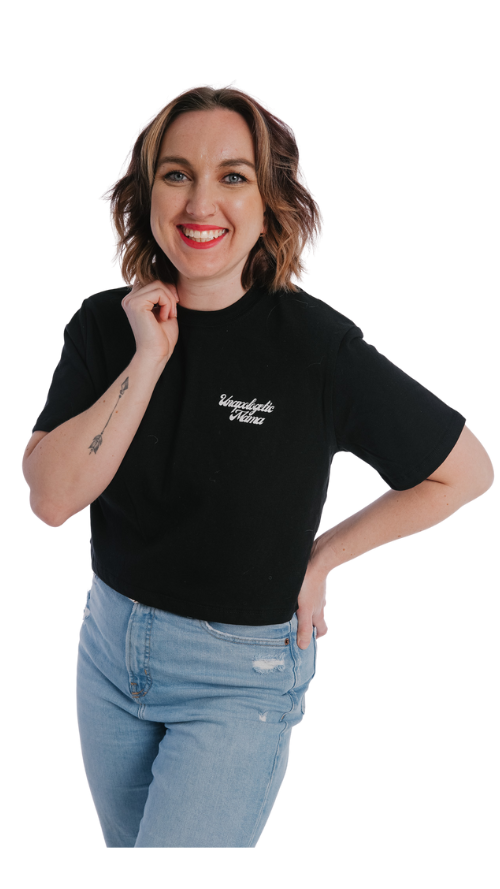 Hey, I'm Jannine!
I'm a mom on a mission to help women all around the world embrace the spark inside themselves that's often buried under the responsibilities of motherhood.
Motherhood hit me like a ton of bricks, and my essence got buried under the demands of raising 2 under 2 and always trying to do it "right" and not completely fuck up my kids.
After I stopped breastfeeding and my youngest ran straight through toddlerhood I started to reclaim my body and myself for me, and light up that spark as the multifaceted woman I am, not just the mom.
It's been a wild journey full of tons of growth, and it's led me to get certified, not just as a coach, but the holistic, tantric, women's empowerment, witchy kind of coach that makes massive impact lighting the way for other badass moms to ignite their spark and create epic fucking lives.
If that sounds exciting to you, you're in the right place. Take a look around at the shit ton of resources available and connect with me on Instagram where I like to get probably a bit too personal 😉
Inspiring you to embrace your inner power to live as a radiant multifaceted woman 🔥