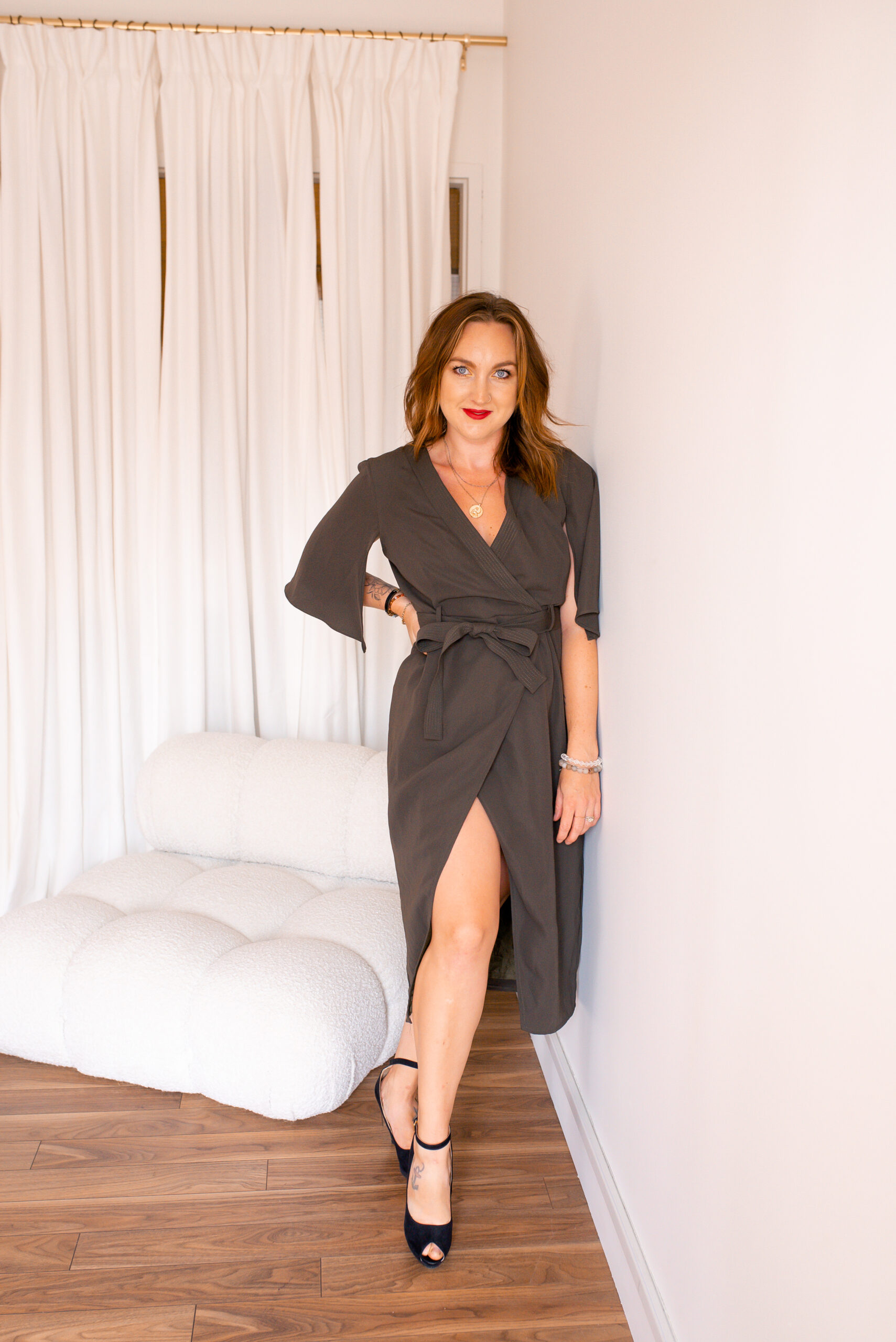 Hey, I'm Jannine!
I'm a passionate mom on a mission to empower women worldwide, assisting them in unearthing the radiant spark within that often gets overshadowed by the responsibilities of motherhood.
When motherhood came crashing into my life, I found myself submerged under the weight of nurturing two little ones, persistently striving to do everything "right" and not completely fuck it all up.
However, as I transitioned beyond the stages of breastfeeding and toddlerhood, I began to walk a path of reclamation and rediscovery. It was during this journey of reclaiming my body as mine that a flame was reignited. I ran head first, embracing my identity as a multifaceted woman, recognizing that my essence extended far beyond the role of a mom.
This path has been quite an adventure, full of ups and downs while I move through cycles of death and rebirth, using my obstacles and shadows as portals for immense personal growth. As I came into alignment with my personal dharma, my mission to empower other moms, I embarked on comprehensive training with Layla Martin,  Marina Nabao, and Cory Scott to become a certified VITA Sex, Love, and Relationship Coach. By seamlessly integrating a holistic and integrated coaching approach, grounded in the science of neurobiology and attachment therapy, with the ancient wisdom of Tantra and Tao, I offer my clients a transformative experience. My ultimate goal, as this unique blend of coach, is to guide fellow moms in igniting their inner spark and creating extraordinary lives. I specialize in women's empowerment, holistic practices, and infuse a touch of witchy wisdom to amplify the journey.
Within my extensive library of meditations and practices, you will discover a treasure trove of resources dedicated to self-reconnection. These resources encompass grounding techniques, stress-relief practices, self-love exercises, confidence-building tools, quantum leap manifesting methods, and ways to embody your feminine energy. Every element has been thoughtfully curated to support your personal journey of self-discovery and empowerment.
For those seeking a more profound level of support, I offer personalized 1:1 services. In these transformative sessions, we delve into the depths of your desires, using somatic techniques to work through any blockages that may arise. Together, we witness the manifestation of your dreams as they weave into an extraordinary life you genuinely adore. These intimate sessions create a sacred space for your transformation, tailored precisely to your unique needs and aspirations.
If you feel a deep resonance and a spark of excitement within, then know that you have discovered the ideal space to nurture your growth. Take all the time you need to explore the abundant resources available on this website, and I invite you to connect with me on a deeper level. Join my email list to receive exclusive content, tune into the Unapologetic Mom's Club podcast where I share valuable insights, and follow me on Instagram, where my mission is to establish a meaningful connection and serve you with valuable tools on your transformative journey. Together, let us embark on a path of empowerment and embodiment 🔥
Inspiring you to embrace your inner power and live as a radiant multifaceted woman 🔥