Intimacy is an important part of every relationship, and although it isn't only about sex, it can be a very big part of it. After 53% of our Instagram community said you're craving more in the bedroom we thought we would put together a few resources for you with 6 Irresistible ways to spice up your sex life.
Look we get it, parenthood can be TIRING, especially in those early years, but don't let that put out your flame. Start by supporting each other through the day, layer on some extra love and attention, and have fun experimenting with things to shake things up!
Related Articles
6 Irresistible Ways to Spice Up Your Sex Life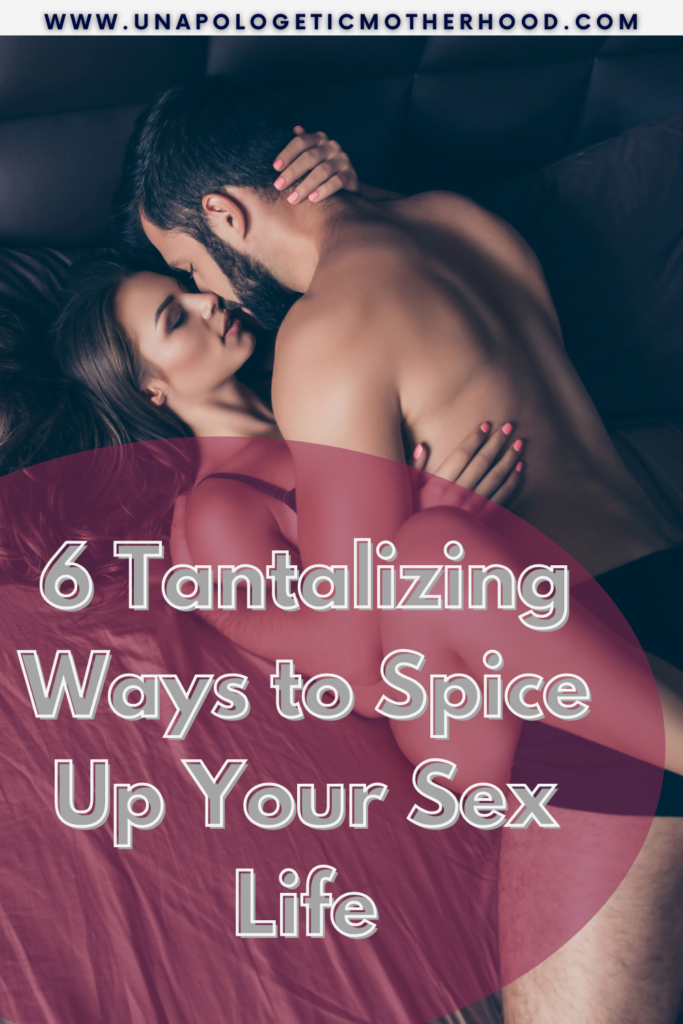 Have Rock Solid Communication With Your Partner
Learning how to communicate is all about listening to our partner and trying to see through their point of view and articulating our words to get the right message across. So many couples get caught up in defensiveness which makes it really hard to break through and build that communication and connection, but it's totally doable with a few tweaks to your communication that we share in Marriage Communication: How to Communicate With Your Husband Without Fighting and 5 Tips For Strengthening Your Relationship. 
Not only is communication great when it comes to voicing our desires, but more importantly it allows us to support each other in the way we need it, and become more vulnerable and connected so when it comes time to explore our desires all the warm up has already been done!
Learn Each Other's Love Language
A banging sex life starts outside the bedroom. Many women need to feel supported, secure and understood in their relationship to be able to turn it on and truly let go. Learning and talking about your and your partners' love languages is a great place to start. When you learn the ways that you and your partner like to receive love and are able to communicate that to each other, you're able to prioritize doing the little things that each other truly appreciates and loves, leaving you feeling more connected and appreciated.
Learn About Erotic Blueprints
Erotic blueprints are another really great way to learn about ourselves and our partners, and they can help us pinpoint desire. Erotic Blueprints are like a roadmap to pleasure; we can learn what turns us on and how we express our sexuality. Learning how you can communicate with your partner using erotic blueprints (which is so important that we wrote a blog post on it) can help you express everything you want, both in and out of the bedroom. Make sure to listen to our full UM Club Episode on Erotic Blueprints with Angela Thurston and take the Erotic Blueprint quiz!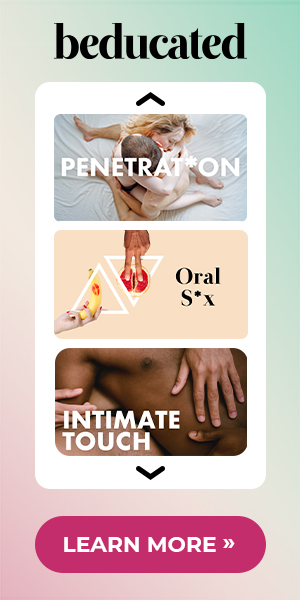 Try Some Self Love
Stir things up with some self pleasure and Waands is a great place to freshen up your toy bag. The more orgasms you have the more you want, and it's great for building your confidence and learning about what you like which translates to better partner sex 😉 Feeling a bit skiddish? Self Love doesn't have to go straight to the clit. Getting comfortable being intimate with yourself can start with something as simple as a hand or foot massage, and damn does it feel good! Use code "UNAPOLOGETIC" at checkout for 10% off.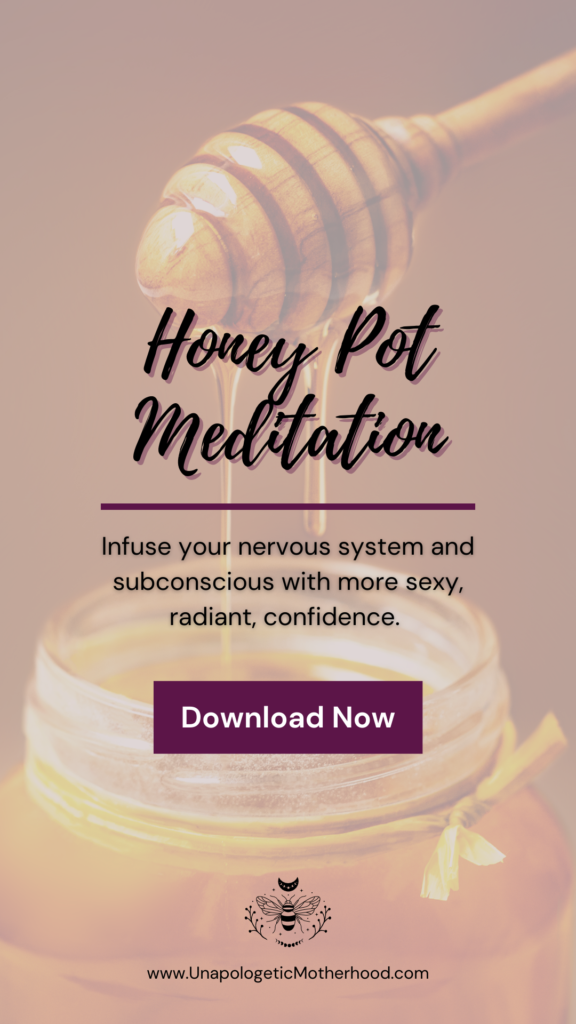 Put on Some Hot Lingerie
Another great way to boost your confidence is with some sexy lingerie and Empress Mimi has something for every shape and size to help you feel like the beautiful goddess you are, plus I'm sure your partner will love it too 🔥 Use code "UNAPOLOGETICMAMA" at checkout for 20% off [affiliate].
Pick Up Some New Skills
Feel like you're just not sure what you could be doing to switch things up? Beducated is an amazing online learning platform where you and/or your partner can learn about pretty much anything you're interested in regarding sexuality, all in the comfort of your own home. They have courses on blow jobs, female and male orgasms, anal, kink, tantra, and so much more. There's something for everyone, and all video lessons are presented professionally with accompanying workbooks and diagrams. Use code UM25 for 25% off. and get ready to brush up on your sex skills in whatever area you desire 🔥
For the Guys
Many of these tips are great for the guys, but if you're looking for a helpful article speaking guy to guy with all the right tips to help them hit all the right places, then I highly recommend you check out this article from Menprovement, Hot Sex: 8 Ways to Give Her The Crazy Hot Sex She Wants. There's a ton of great tips to help you go from boredom to holy shit mind blown 😉
That's it for now. If you're looking for some more information make sure to check out our related posts listed below, and you can view our Sex Polls Instagram Story Highlights to see what is common and what other people are interested in.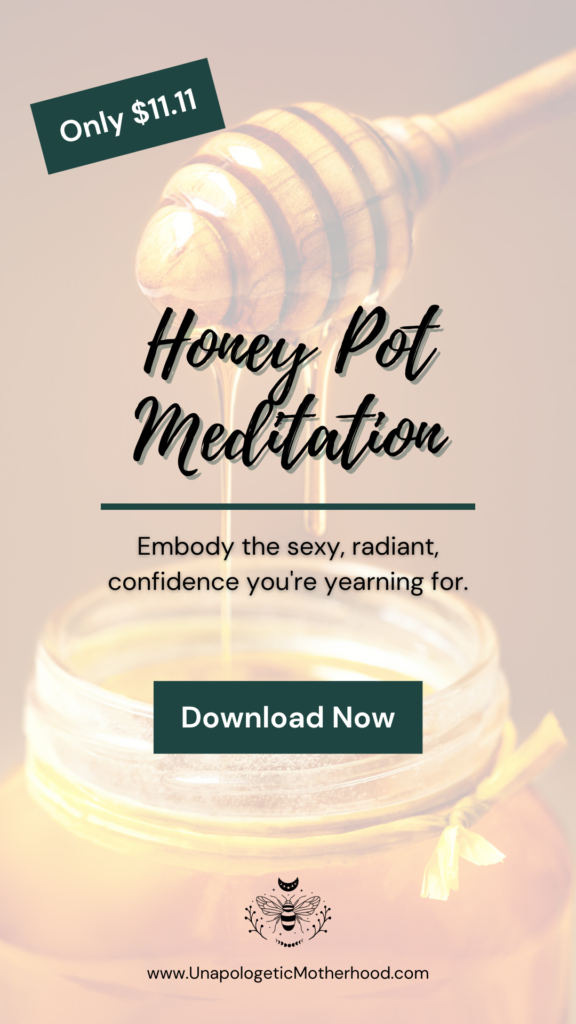 Related Articles