When you hear the words Erotic Blueprint, you may not know quite what that means. Maybe you're thinking of Gwyneth Paltrow's Sex, Love & Goop or something else you've read online – but Erotic Blueprints are so much more, and are meant for all of us. Today we're talking with Angela Thurston, certified Erotic Blueprint Master Trainer, sexuality expert, and Creative Director and Supervisor of Jaiya inc. about how we can use Erotic Blueprints to help better our lives both in and out of the bedroom.
If you've never heard the term before, an Erotic Blueprint is like a map of your sexuality that helps determine which of the five sexuality types you fall into (and don't worry, you can be more than one). From energetic to kinky, there's so much to explore about each type and their superpowers. Not only can your Erotic Blueprint help you understand your sexual side, it can also help you find pleasure in everyday life – something that we think is incredibly important.
This episode covered everything from communicating with your partner using Erotic Blueprints (so much so that we created another blog post about it) to enhancing your self-pleasure and solo time. We all want more pleasure in our lives, and learning more about our own pleasure will only help us to continue to grow and change, both by ourselves and with a partner. Interested in learning about your own Erotic Blueprint and sexuality? Make sure to take the in-depth quiz and get your personalized pleasure profile.
Do you want access to this episode and more like it? Join the UM Club! We have new guests and topics every week, so make sure to join now and never miss out on an episode!
Related Content
Guest Expert
Angela Thurston is an Erotic Mastery Coach, an Erotic Blueprint™ Master Trainer, a Certified Accelerated Evolution Transformational Coach, and the Creative Director and Supervisor for Jaiya Inc.
Passionate about holistic health, sexuality, and embodiment for the past 30 years, Angela has studied and trained with 3 of the world's top leaders in the field of sexuality and embodiment. Including the mother of masturbation herself – Betty Dodson. Somatic pioneer and visionary Emilie Conrad, and Somatic Sexologist Jaiya, the creator of the Erotic Blueprints.
She has spoken on the stage at TEDxSFU, PowHERtalks Vancouver, and YoUnlimited Victoria.
As a coach, facilitator and speaker Angela uses her insight, her calm presence, and somatically based practices to arouse new paths of inquiry, breaking up the congestion of longstanding belief systems around love, sex, and relationships.
In This Episode We Talk About
01:35 – Who is Angela?
02:26 – What are erotic blueprints?
06:38 – The 5 erotic blueprint types.
16:57 – Communicating sexual desire with your partner.
23:08 – Aftercare and what that means.
26:19 – Using your erotic blueprint.
32:16 – The erotic blueprint quiz.
34:53 – Moving through obstacles in your sexual blueprint.
44:05 – Final thoughts with Angela!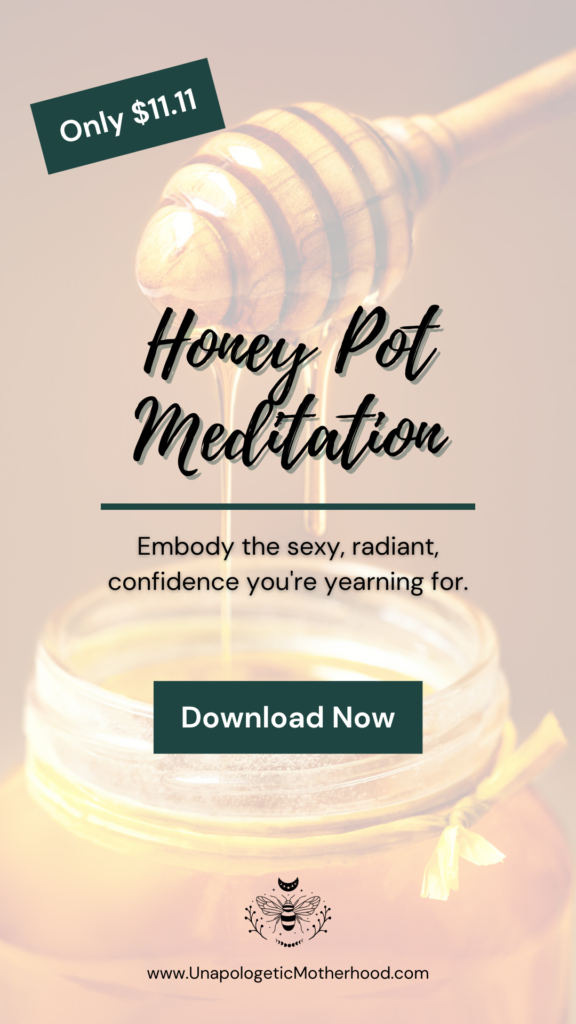 Watch the Video
Listen to the Audio
Resource Links
Join the UM Club!
UM Club Facebook page
Discover your Erotic Blueprint Type
The Erotic Blueprint Basic Quiz
"Sex, Love & Goop" on Netflix
Come As You Are: The Surprising New Science That Will Transform Your Sex Life by Emily Nagoski
Carli Jo – @CannabisSensualityCoach
Clit Talk Episode 194: Sex Magic & Sacred Sexuality with Sexpert Extraordinaire Layla Martin

Read the Full Conversation
Hello and welcome to another episode inside the Unapologetic Moms Club. Today I am very excited to be sitting down with Angela Thurston, erotic blueprint mastery coach. She has a bunch of other great titles that she's going to share with you in just a moment. But first, I'll say welcome, Angela. Thank you for being here.
Thank you so much, Jannine. It's a pleasure.
Thank you. Before we dive into things, I just wanted to tell a little bit of a story of how we first started chatting, because I just think it's really neat how things have kind of come full circle.
So Angela and I met around eight years ago, through the E Women business networking group. And so at the time, I was in my early 20s, going there to help promote my social media consulting business. And Angela was this woman with presence, talking about masturbating and giving away vibrators in this like group of older women. I'm like, "who is this woman? What is she talking about?" And at that time, it seemed kind of off to me, like I just wasn't quite sure what was going on. But it's kind of always stayed in my mind. And then now it's come full circle. I'm the one speaking about masturbating with my community and giving away vibrators. It's kind of funny that we're sitting here together today.
Yeah, it's always curious where life leads us.
Yeah, it really, yes. So let's dig into it. Who is Angela, what do you do? And why are you so passionate about it?
So many questions all in one, all good ones. Well, I'm Angela Thurston, which we've already established, and I am an executive at the Blueprint Breakthrough, as well as an erotic blueprint breakthrough lead coach and trainer. And I'm passionate about what I do because pleasure is so important. You know, there's so many of us who have grown up not having permission to feel pleasure. And our brains were wired to always look for what's wrong or bad. And when we can create those pleasure pathways in our brains, then we can experience more pleasure in our lives.
Absolutely. I love that. And so with the erotic blueprints, I first came across this awesome thing at through Sex, Love & Goop. So for those listening, if you haven't checked it out, we will have it linked in the show notes. It's a fantastic Netflix series with Jaiya, who is the founder of the erotic blueprints. And I just found it really interesting how it was related and kind of how it all works in terms of sexuality. As I've touched on with you before, I love love languages, I think it's really helpful to be able to tune into what people's personality types are, essentially, within their relationship, so you can better meet each other's needs. And so to see this on the sexuality front, I just think it's so powerful for couples to be able to come together. So could you share with us a little bit more about what erotic blueprints are and why they're so helpful, why we should know about them?
I certainly will. In Jaiya's work, she's a somatic sexologist, and she's been doing this work for over 30 years. And she started to notice patterns in her clients, and noticing how not everybody was wired the same erotically. And so then she really did an in depth study with her theories, to see how she could prove them. And so she did prove them, and that we are, in fact, wired very differently. Just like you said, Jannine, these are like the love languages, but they're the sex languages. And I like to call them erotic languages because there's five erotic blueprints.
So there's energetic, sensual, sexual, kinky, and shapeshifter. And each one of them has superpowers and shadow aspects. So the predominant one that we're aware of is the sexual blueprint, because that's what we're taught. That is what our culture is based on. But there's so much more to sexuality and eroticism than just what we're taught. So I think it's really important – for one, nobody is teaching us all of these different ways that we can touch ourselves, that we can feed ourselves, ways that we can experience pleasure in our bodies, if we're all going with the same model. Many people aren't aroused by penetration. Lots of individuals have way more arousal, not even being physically touched, but actually being touched with the hands off of the body.
So what the blueprints do is it gives you this map so that you get to explore the terrain of your pleasure, to really discover what feeds you. Really, really important for a solo practice. Because if we don't know what feeds us, how can we expect a partner to know what turns us on? And really great when you're in a relationship. Because then you get to learn what turns on your partner and you can teach your partner what turns you on. Because so often in our culture, we have what we think is sexual incompatibility. And it truly is a myth. My guess is that it's just that people are wired differently, and they're different blueprints.
Absolutely, I love how you relate it to being a map. And it kind of helps guide us on our path to self discovery and pleasure in the way that works for us. And also how you touched on the self pleasure and connection with ourselves. Because it's so true. Many of us might get caught up in our head, like, "ah, I don't like that. I wish they weren't doing this." But it's helpful in so many things, both within the bedroom and outside the bedroom, to provide that pathway for what we do want, and what we do want to see, and to be able to receive those things back in that way.
Yes, exactly. Yeah. So I can go over the superpowers and the shadows, or some of them with you, I won't go into all of them.
Sure, I'd love it if we could do a bit of a breakdown of the five different types, explain a little bit about what they are, and can go into the superpowers and shadows if you feel comfortable.
Okay. And that's the best place to start is the superpowers and shadows, because it gives a really great overview.
So energetics can connect so deeply, emotionally, and energetically with another human being. They can experience orgasms, like full body orgasms, without even being touched. That was actually demonstrated on sex, love and goop, again, with Jaiya demonstrating, you know, how does that even happen? And we can learn that. And energetics love things like eye gazing and total presence; they really need that connection when they're with a partner. And some of the shadows are that they can disassociate if they're touched too soon or in an area that's not ready to be touched. And they can shut down. And they're like this giant antenna that picks up on everything. And then can have a little bit of a shadow where they have this higher archaeal attitude because a lot of energetics are very much into the what's more of sexuality, the spiritual aspects of this erotic connection, and they can have a bit of "being energetic is better than kinky or sexual." Like, why would you want to just have sex when you could have this deep connection?
That makes sense.
And a sensual's superpowers are that they create epic, aesthetically pleasing spaces. Like anything to do with sight, sound, taste, touch – that is their superpower. They can drop into pleasure and they can be turned on just by eating something. And it's interesting, because when you start to know the different superpowers and shadows, you get to start just looking, because it's not just in the bedroom that these qualities appear. Right? You'll notice, if someone's eating like an orange the way they eat it, and "mm" and they can just drop into like having an orgasm just from tastes. Some of the shadows, they can really be in their head, right, because they're really disconnected from their body. When they're in their body, they're capable of having huge full body, multiple orgasms. But if they're in their heads, it really disconnects them from the pleasure they're experiencing. And there's the thoughts of "am I doing it right?" Like you mentioned earlier, "he's not doing that right." Or they get a whiff of a smell and then it totally takes them out of pleasure, or the music's a decimal too loud. It takes them out of their pleasure. Or they're going through the grocery list.
So really going in – and with all of the blueprints, there's ways to heal the shadow aspects, so that when these things happen, you can catch yourself and be aware. "Oh, yeah, okay, right now I need to reconnect with my breath. I just need a moment to connect with my breath and find the pleasure, where's the pleasure in my body," instead of allowing it to continually loop.
That's the power of the knowledge and learning about these things and understanding and being able to kind of pull ourselves back because we understand what's happening and what we want.
Exactly, exactly.
You had me salivating talking about the orange and the food.
You must have a lot of sensual.
Quite possibly some of it.
And then sexuals. Their superpower is they can go from zero to 60 just like that, aroused. They're all about naked bodies and genitals and orgasms and intercourse. And they just love that. And there's nothing wrong with being sexual. It's equally as great as all of the blueprints. It's just the one that's the most culturally prevalent. And so it's misguiding to a lot of people who that isn't their route to pleasure. Some of the shadow aspects of the sexuals are they don't actually enjoy the journey. So they're all about getting to the end result of having an orgasm. Quite often, they can be upset if not everybody involved has an orgasm. So these are just some of the things that show up with the sexual shadow.
And I do want to say, you can have a primary blueprint. My primary blueprint is kinky energetic, and my strongest shadow is in my sensual. So I had to actually go through that. So Emily Nagoski has a book called Come As You Are. And she talks about the accelerator and the brakes. I will get back to the other two in a minute.
Yeah, we can dive into this.
So what happened was there was no way that I could dive into what my pleasure was, of kinky and energetic, because my sensual brake was on. So it doesn't matter how much gas you're putting on, if the brakes on, you're not going to go anywhere. So once I could move through the shadow of my sensual, then it was like, "ooh, I have a lot of energetic shadow." And so then I could work through the energetic shadow. And it wasn't until I started going through those and then working on my kinky shadow, was I able to actually fully embrace the pleasure I received from kinky.
That's such a great analogy. Because it's funny as you're talking about the first two, and how with sensual, with the shadow, women can get in their head, which is a really common complaint and comment that I hear from people with the community. So as you're saying that I'm like, "oh, I wonder if they're sensual," but that would be a lot of sensual. So it seemed kind of odd that that big mass falls into the one category, but there's so much more layers to it. And that that could be their break. But really, once you're able to work through that and uncover it, you're able to explore the different superpowers of where you lie in it.
Mm hmm. Exactly. Exactly.
Interesting.
It is so fascinating. And kinky is whatever's kinky to you, whatever is taboo to you. So for somebody, it might be taboo to do some other position besides missionary, it might be taboo to have sex with the lights on. And for others, it might be taboo for you to be totally immersed in the BDSM world and having these dominant and submissive factors, the power dynamics.
Yeah, I think that's often what people think of as kinky, is kind of go right to the more submissive dominance and the different kinds of props and things like that. But there's actually a lot more to that. Like you said, it's whatever is kinky to you.
Whatever is taboo to you, yeah. And then within the realm of kink also falls psychological kink and sensation based kink. So many people who show up as a kinky blueprint type, it's really about the sensation. It's about the sting of the paddles or getting a spanking or the scratching. That's where the turn on is. And for other people it's in the psychological, it's in those power dynamic games, it's in going into that place of surrender and being dominated or is being in that place of power and dominating another.
And it's all like, throughout all of that, it doesn't matter what blueprint, we're really big on consent. We're big on consent conversations, having sexual communication about what you're willing to do what you're not willing to do, what's a maybe, if it's a maybe it's a no. And really having a communication with yourself and with your partner, so that you can create a really tight container in which to play.
Communication is so important, and you need that piece to be able to feel safe, to be able to be vulnerable, to explore these different things and go to these different places together.
Exactly. There was – I can't remember where it came from, but if you have a park for children, and there's no fence around the park, the kids will all huddle and play in the middle. So it's similar. So we use it as an analogy for sexuality. But if there's a fence around the park, the kids play everywhere. So it's not just in having kinky conversations, it's with any erotic or sexual communications that you have, and creating those containers and boundaries so that when you're in them, you can relax and play full out, knowing that that consent conversation is an ongoing process. Just because you felt that was your conversation on Monday, that doesn't mean it's the same conversation on a Friday, because we're always arriving at a different place with ourselves.
Now, I'm curious – and we can go back to continuing through the types – but do you have any kind of tips or insight on having that communication, those conversations, when you're just kind of getting started? Still probably holding on to a bit of shame, which makes it more nervous to have these talks. Do you have any tips for couples that are kind of in the middle of that?
We have an erotic blueprint breakthrough course and one of the tools we have in the course is called a sexual communication checklist. And it's actually this checklist that goes through all of the blueprints, and all the different things that you could do with the blueprints. And then it's got the yes, no, maybe, what I am willing to do to others and willing to have done to myself.
So, you know, I get my clients to each fill them out individually. And then you have a conversation about it, and you compare, and then it creates "ooh, I see that you're really wanting to do choking and breath play. And that's something I'm not really comfortable about. So would it be fulfilling to you if we actually just played with you holding without actually choking me?"
And so then you get to begin to have these conversations of what would you be willing to do? And how do we start to explore and play with those things? And some things are just going to be not on the table at that moment. So just really opening up, even if someone isn't in the course, and they wanted to play with something, just opening up a conversation about it. "I saw this really interesting thing in a podcast, and I'd like to explore. Are you open to having a conversation about it? Because I'd love to know what your feelings and thoughts are?"
Exactly. These are fantastic conversation starters. Just be like, "hey, I was listening to this thing. And I'm wondering your thoughts on it." And I love that you brought in a couple of parts of that. One, thinking about what you would like done to you and something you're willing to try on someone else. Because that could be two very different things. And then also how you get people to do them solo, run through these checklists, and then come together. It's circling back to that place of really doing that self work, reflecting and thinking about it, and then coming together with your partner to talk about it and discover together.
Yeah, exactly. And just things if you're in a solo relationship, what kinds of things would you like to practice with yourself? So many of us, when we masturbate or self pleasure, it really isn't a sexual blueprint. We're just going in to have the orgasm. But you can create a whole energy using breath work, move energy up through your chakras to have energetic orgasms, you can have a whole sensual delight session with yourself with for floggers and feathers and fuzzy blankets and fruit and massage oil. You can do a whole kinky scene by yourself. So there's like so many ways that we can build our capacity to receive pleasure, just by ourselves. We don't need a partner to do that.
Absolutely, it can be more than, like you said, more than that main sexual piece. We can put these practices of self-love and pleasure outside of just the initial genitals or orgasm and have fun with ourselves to do that. One small way I've kind of been incorporating different things – we had chatted before, I've been working on this practice of Sunday me time. A couple hours every week just really helps recharge me, so I feel good for the week going ahead. And one of the small things I've started incorporating into that is a really nice hand massage with oil. And it's kind of those things that we'll do with other people, but not necessarily think to do with ourselves. But we deserve that too.
We do. Or kissing ourselves, like getting out of the tub and putting oil all over your body and then just kissing your shoulder and your arm. Those are things we don't think of, or many of us don't.
Yeah, but they're fun to explore.
Exactly, so much to explore. It's actually endless what we can explore and what we can discover about ourselves in our bodies.
Yeah, that's what's so fun about all of this. And the learning really is so layered as you start uncovering more of it and discovering other parts.
Exactly, exactly.
All right, let's circle back to the erotic blueprints. So far, we have sexual, sensual, energetic, kink.
We did kinky, we need to do the kinky shadows. So there can be shame with all of the blueprints. It can be very strong with the kinky blueprint type. Because a lot of things are taboo, right? So there's a lot of judgment from other people about it. And another shadow aspect of the kinky blueprint is having only one route to pleasure. So if a particular fantasy or fetish is the only way to turn on, that can become a shadow. Because that path becomes so traveled that there's no other path to pleasure. So that also can become a shadow. As well as oftentimes, there can be a real drop after a scene, like a BDSM scene, where you can have dom drop or sub drop because you go to such expansive, expanded places of pleasure that there can be a real drop after. So just working with those shadows and learning what kind of aftercare you need to assist you with that.
Yeah. And aftercare, that's something I've only recently noticed coming up in conversation. Could you explain a little bit more about what aftercare is and kind of different ways we can explore that?
Yeah. So I would say in terms of the kinky blueprint or having a BDSM scene, is that having an arrangement before, so it's part of your consent and boundary conversation and what kind of aftercare do you need? So what is it that you need? And this could even be something you can put into any conversation, even if you're not the kinky blueprint type. Because we can go, energetics can go into such expanded states from non-physical orgasms, from energetic orgasms, or just even after lovemaking the way that mainstream culture knows it. What is the aftercare? Well, it could be I really need water, I need to be held. I don't want to have a lot of conversations, I just want to be held and really felt. It might be having a bath drawn for you, or having a shower together. So just coming up with what is it that you need specifically, to make yourself stay in that yummy, juicy place.
Yeah, to help kind of stop that kind of break that can happen. So if someone gets up right away, but you're like, "hey, I'm still here. I want to sit in this for a while." So learning how you can kind of sit in those feelings and sensations and kind of taper off.
Yes, exactly. Yeah, just breathe them in and just be in it. Yeah, I love that.
And then what is the fifth one?
Shapeshifter. So Shapeshifter is all of the blueprints. They they love everything, they're really good at everything. They are energetic and kinky and sexual and sensual. And they make extraordinary lovers, they're very creative at their love making. Kinky's can be very creative as well. And, yeah, they always want. It's not a bad thing, they just have the capacity for so much pleasure.
So some of the shadows are they feel like they're too much, because they can go for hours and hours. It would be like being with a lover where you've been engaged in pleasure and lovemaking for three hours, and you're spent, and they're just getting started. So oftentimes, they can feel too much. And a lot of times – because shapeshifters will actually shift to please their partners. And so a lot of times they can be left feeling very unfulfilled, especially if they don't have a shapeshifter partner and the play is always geared towards what their partner wants.
That makes sense. Yeah. Okay, so let's say listeners are starting to discover and learn what their erotic blueprint is. What can they do with this information? Do you have some different tips or ideas for how they can start incorporating some new ideas?
Yeah, so the best thing, I think, is for everybody to take the quiz. We do have a quiz, we have the free quiz, which has 10 questions, and we have the quiz that costs $17 but it's much more in depth. So it gives a fuller picture of what blueprint you really are. And not only that, then you get a report. And it shows you what your blueprint stack is, it shows you the percentage of each one of the blueprint types. And then it gives you a report on understanding your blueprint, like giving much more in depth about what are your superpowers, what are your shadows? What are the ways to feed your blueprint, because each blueprint likes to be fed in a different way. It talks about the compatibility with the other blueprints.
And just start practicing. Like, I just think that everybody should take the course because it takes you on such a beautiful journey, whether you're by yourself or whether you're with a partner, it really helps people understand incompatibility, lack of sexual desire. So many things in our world – it's not just about sex. When we're looking at the whole picture on the report, it goes into this a little bit more in depth, is our core erotic blueprint actually has three components.
So one of them is your blueprint type. And then we have the five stages or states of sexuality. So there's resting, healing, curious, adventurous, and transformational. So that will affect how you want to play and what you're looking for. Some people are just in a resting phase where they just need to rest, maybe they've just got out of a long term relationship. Maybe they're in a relationship where there is no sex, and they're in a resting place.
And also, these stages and states also have shadow aspects, right? Because we can stay in that resting state longer than we actually need the rest, right? It can just become the pattern and the habit. And it's the same with the healing, we can stay in the healing phase for a very long time because we get used to the story of healing. So healing, you know, it could be from childbirth, or it could be because there's some emotional healing or physical healing that needs to happen. So we're in a healing phase.
When we're in a curious phase, we're curious about so many things. So we're taking the courses, we're reading the books, we're going to the workshops, we're watching the videos. So the shadow side is we can actually stay in the curious place without actually taking action. Like we're reading the books, but we're not doing any of the practices in the book. Or we're taking the course and we're not doing it or the course is just sitting there. So we're curious, but we're not taking any action.
And then adventurous is you're taking action, you are trying new things, you're exploring. And you're just having a great time actually out doing all the things. But the shadow of that can be that you just keep on going from one thing to the next thing to the next thing and you're not actually letting anything land or become embodied in you.
And then transformational is the what's more to sex. It's similar to energetic but different, because it's a state or a stage and it can change. And it's the like Taoist practices or Tantra practices. And that deep connection with other human beings, that deep spirituality, what is the relationship between spirit and sex? And the shadow is very similar to the energetic, there can be a little bit of a hierarchal with the judgment of "why would you want to do those other things because you're not enlightened if you don't have transformational sex." So that can become a shadow.
So these are things to look at, when you're exploring your sexuality and your eroticism and what to do. It depends. And then the other part of the core erotic blueprint is the four obstacles and pathways to pleasure. So we really look at your physical being, your energetic being, your chemical being, and your spiritual being. So energetic, spiritual, emotional and physical.
And there's just so much information to look at through that, because a lot of times when people are looking at their sexuality, they feel like they're broken, or that something's wrong, because they're not feeling aroused. Or they're not having sex as much as Cosmo tells them they should, right? So it could be because they don't know what their blueprint is, and how to feed it. And it can be all these other pieces. So we really invite people to be erotic detectives.
It's so interesting. There's so many layers to it. And I think at the time when I did my in depth quiz – and I definitely recommend everyone go through our link and do the in depth, because it goes so much more in depth than that freebie one, and you get that full report. But now, in listening to you and reflecting on it, I think I personally was in a state of curious, but also so many other things going on, that I didn't give it the full attention that it deserves to really explore those things and get adventurous with it.
And we had chatted before, my blueprint is shapeshifter. And I think I didn't fully understand what that meant. And I was doubting it and thinking perhaps I need to retake it because of how I answered some of the questions, perhaps didn't put me in the best fit. But through listening to you going through all of those layers, it does make sense that it's a better fit. And perhaps I just need to take that time to really dive in a little bit more, get curious, and really learn and reflect on each of those different layers.
Yeah. And Jannine, quite often what happens is, you know, sometimes a little bit of information is a dangerous thing. Because quite often that will happen. People will take the quiz, and it's just like, "oh, my God," like they finally feel so understood. Like "that just makes so much sense to me. Nobody's told me this before in my whole life." And then they have that little bit of information. But that's actually just the starting point. And in actually knowing what our blueprint is, it's actually showing us where we're limited. Right? It's confirming and yay, because before we can expand into anything, we have to feel totally satiated and fed in our primary blueprint. And then we can expand into the what's more, like really, how much pleasure can I handle? How much pleasure can I handle?
And we get to keep on pushing that edge and raising that ceiling. Because it is endless, the amount of pleasure that we're capable of. And so, for me, it just really is the starting point to diving into this lifelong exploration.
Yeah, it's a fantastic jumping board to going into this and having that information. So you had mentioned how your erotic types are kinky and energetic, but you had that sensual brake on. So how did you kind of find that difference and that you have the sensual brake on and you needed to work through that before you're able to dive into that go in those other areas?
Just a lot of healing that shadow, that's one of the modules in the course is healing the blueprints. So there's eight modules. So you do determining your blueprint, and then – the thing with the course that I really, really love is it's very somatic. So when we're taking the quiz, it's a great place, because we're answering questions, but we're answering them based on what we think. And what our experiences up to this point are. Sort of that thing of you don't know what you don't know until you know it.
But when you go into the course, you get to deliciously determine your blueprint through your body. And so it's very interesting, because a lot of times people will take the quiz and then when they get to that module three, and they're doing, you know, AB games or body mapping games, which they would – you can watch Sex, Love & Goop and Jaiya does take her couple through some body mapping – then you get to actually see how your body responds. Because nine times out of 10, people's minds are blown at the things that their body is responding to in pleasure that they would have never ever imagined.
So once you learn how to just determine your blueprint through your actual body and not your brain, you learn how to feed your blueprint. You learn how to speak to the blueprints, because every blueprint type is going to be turned on by different words. A sexual is gonna love "cock" and "pussy" and, you know, "let's fuck," where an energetic would be more, "I really want to sit here and eye gaze with you so that you can connect deeply with my heart." And they're going to be more apt to call their pussy have a Yoni, which is a Sanskrit name.
And then there's healing the blueprints, right? So that it's going to your question. And then after we heal, we can learn how to expand into the other blueprints, like our secondary and tertiary, or our partners' blueprints. So then it creates more dynamic and play. So you're really creating this amazing toolbox, this coloring box, for the canvas of your sexuality.
So some of the things that I did is I really did a lot of trauma healing, because my sensual was – and I'm not saying everybody who has a sensual shadow has trauma, I'm just talking about for me specifically. I had to feel really safe, right, I had to feel safe in my surroundings, I had to feel safe in my body. So I did the module and the work with healing the shadows in the course. And I was working with coaches. And when I went through the coach training, you know, you're doing it with other people. And it just opened up a world of me doing some really, really deep childhood trauma healing, that got my nervous system to a place where I could self regulate. And then I actually use those shadows, and they became superpowers.
Very cool.
And I actually use them a lot in my work and how I create my home. And they're super powers. And then that journey also took me into healing my energetic shadow so that I could open up to discover the huge turn on I have from being kinky.
I love that. Again, it just shows all those different layers and how doing the work in one particular area, really getting deep down into it, will start to create ripples that can go out and expand with your journey with it all.
Yeah, and it's so true. You cannot give from an empty cup. And especially mothers, we typically have been taught to put everybody else first, and if we put ourselves first we're judged as selfish. And so my friend, who's another blueprint coach, she has this analogy where you know how we have the tea cup, or the saucer in the tea cup, and then say you can't give from an empty cup. Her analogy is that we do so much self care and so much self love and giving yourself so much pleasure, that our cup is running over and the saucer is filled with all that beautiful energy and juice. And we only give what's in our saucer.
I love that. And I'm curious if you're speaking about on Instagram @CannabisSensualityCoach, because she did a post on that just today. She's an erotic blueprint coach.
Oh, Carli Jo?
Carli Jo!
Yeah, I'm not talking about her but she's great, I love Carli Jo.
Yeah. But it's so true. And I love that analogy. And you see all over in the mom space, you can't pour from an empty cup. But it can still feel wrong in some ways to put ourselves first. We're not supposed to put ourselves first, we're supposed to make sure they can do the things and we just kind of do what we can to cater to all that. But when you do just keep pouring in and pouring in and putting yourself first and your pleasure first. And I'm not just saying sexual pleasure – like you mentioned with food, like really enjoying your breakfast, having a shower, another one that I really like, I kind of call them my energetic showers. And it's really like breathing and thinking of rinsing away the things that are bringing me down in that moment, and then taking in kind of new energy and new clarity. And so in taking time to do those things and just pouring in, and all of those little things really start to add up and overflow your cup. So you're able to just do more and be there more for those around you.
Yeah, and only giving from the overflow.
Yes. Oh, yes.
Yeah, one of the biggest things I think about all of this work for me, our door is sexuality at the blueprint breakthrough. And once you get through that door, it's really about self love. And it's very holistic. It's not just about your body, but it's about your mind, it's about your emotions, it's about your spirituality. And just creating that time for yourself, like making dates. And like you said, your pleasure first, one of our core brand values is pleasure first. Even if it's just sitting for one moment before you get on a call to drop in and breathe, and just drop in and feel your body. And what's happening in your body in this very moment.
Some of the practices are so simple. It's building that relationship with ourselves. I've been married for almost 25 years, and the biggest thing is I'm still discovering how to cultivate not only my relationship with my partner but my relationship with myself. I have daughters that are older and being a mother, like you know, so much of us can get lost in that. So just continuing to cultivate that relationship with yourself in all aspects, right? We all came from sex. So there is some serious magic with that.
Yeah, there really is, the magic of creation.
Right, and we can create anything using our sexual energy. We can do sex magic.
Yeah, I was gonna say that's a whole other layer. I actually saw Layla Martin put out an episode on Clit Talk about sex magic. And so my curiosity has been piqued in that area, too. And I'd love to do a whole episode on it. But it's really interesting, like the power and the energy that comes from pleasure and orgasms. And we touched on the piece with the aftercare and being able to sit in that and feel that and get all the great benefits. And then to take it to the next step, and bring that energy into manifestation and creation for things in our life, is pretty freaking cool.
It is very cool. And it all feels really good.
Yeah, it does. All right, we're coming up to time. Thank you so much for being here. I highly recommend – we're going to link it, you need to check out the in depth quiz so you can do that personal discovery, and then take it into your relationship as well. Before we sign off, do you have any last thoughts or anything?
Just that we're worth it.
Yes, we are. I love that. And with that, we will sign off. Thank you again for being here. Thank you everyone for listening. Please come on in the Facebook group and group chat and let's chat about this. Let's talk about our different erotic blueprints and how we're going to apply this information. Till next time, take care!
Thanks for listening this week! If you want to chat about this episode with me and other moms, check out the exclusive UM Club Facebook page! Thanks again, and we'll see you next week!
Related Content
6 Ways to Spice Up Your Sex Life
How Couples Can Use Erotic Blueprints to Increase Intimacy and Connection in Their Relationship