Sexuality is something that is always evolving and so different for all of us – but what if there was a way to start tapping into our desires and bring more pleasure to our lives both inside and outside the bedroom? Look no further than an Erotic Blueprint. Over on our exclusive UM Club Episode with Erotic Blueprint Master Coach Angela Thurston, we chatted all about how Erotic Blueprints can help not only with our own sexuality but with our partners – which is why we've created this bonus blog post all about it! Make sure to take the Erotic Blueprint quiz and head over to the UM Club to listen to our episode with Angela!
Related Articles: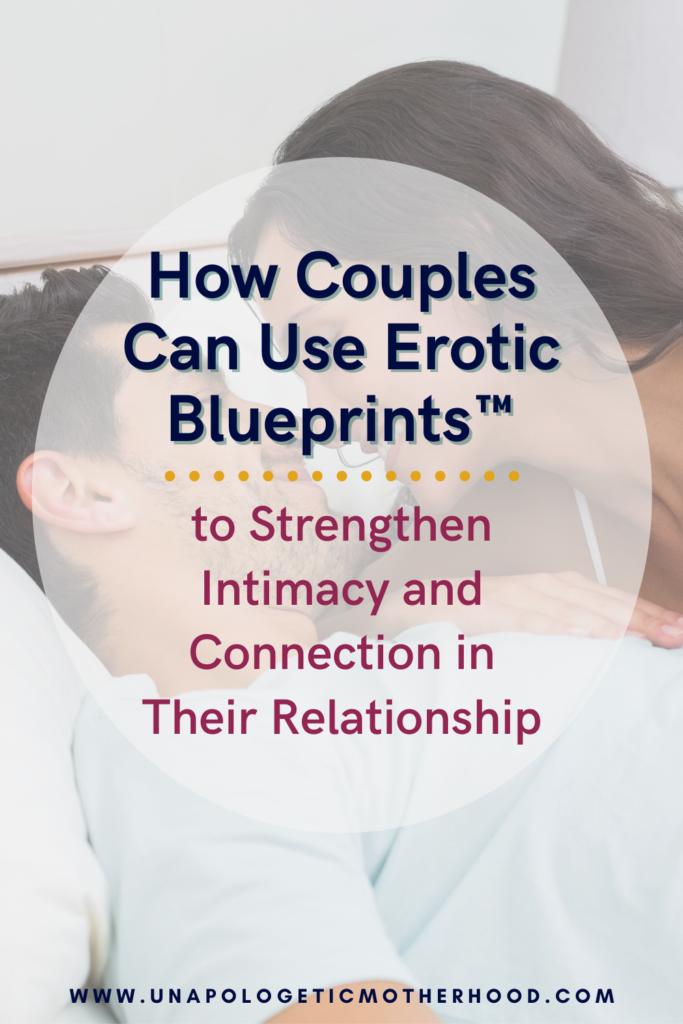 What does Erotic Blueprint mean?
So by now you're probably asking yourself, "what is an Erotic Blueprint?" In short, an Erotic Blueprint is like a roadmap for your sexual preferences. They cover the 5 types of sexuality: sensual, sexual, energetic, kinky, and shapeshifter (which we'll dive into below). 
Erotic blueprints may sound a little strange, but really they can help us build intimacy and connection with our partners. Learning what your blueprint type is can also help you learn about your partner – if you have different blueprint types, you're both going to need different things in order to build a connection. Think of it like the sex version of love languages; if your partner is a physical touch person and you prefer words of affirmation, you're both going to need to find different ways to support each other to make each other happy and fulfilled – sexuality works the same way.
With all that being said, just because you have different blueprints doesn't mean you're sexually incompatible, it just gives you an opportunity to explore some new and amazing things! Finding our Erotic Blueprint is just a way to help us find the most pleasure, not take any away. Now, let's start looking at what types of blueprints there are.
What are the Five Erotic Blueprint Types?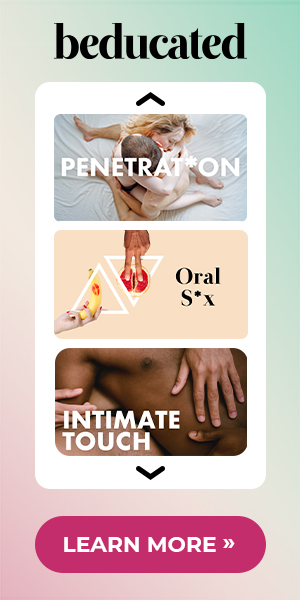 So now that we know what an Erotic Blueprint is, let's start talking about the different types. As we mentioned before, there are five types of Erotic Blueprints: sensual, sexual, energetic, kinky, and shapeshifter. Each of these means that you have a different style of sexual preference or way of expressing desire and receiving pleasure. While they're all different, none of them are any better than the other. Sexuality is unique to everyone, and that means that our sex languages are all going to speak a little differently.
Just like we can have multiple love languages, we can have multiple Erotic Blueprint paths too. We all tend to have one main blueprint, but most of us will also have others too, and those can impact our main blueprint paths a lot. It's super important to understand all the different paths and connections our blueprints have, and taking the in-depth quiz to find your Erotic Blueprint will help you to understand these connections!
What is the Sensual Erotic Blueprint Type? 
Sensual's create epic, aesthetically pleasing spaces, that focus on all of the senses (sight, taste, etc.). Sensual's can be turned on by a lot of things – an amazing piece of fruit, a chilling piece of music – really anything that is extraordinary to them. When they're in their body, they're capable of having huge full body, multiple orgasms, but if they're in their heads, it really disconnects them from the pleasure they're experiencing.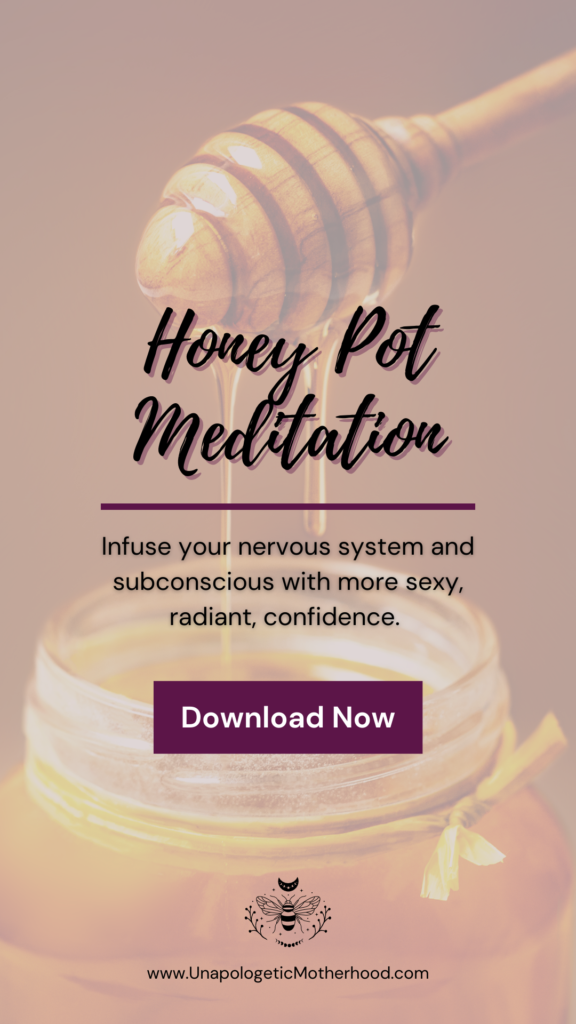 What is the Sexual Erotic Blueprint Type? 
Sexuals can be aroused incredibly quick, and are always ready for sex if the opportunity presents itself. They're all about naked bodies and genitals and orgasms and intercourse, and they love everything around that. The sexual type is what our media tends to think of as normal – but just because they do doesn't mean it's normal for you. Sexuals are all about reaching orgasm, and if they don't, or their partner doesn't, they can feel upset and have the moment ruined. Alternatively, sexuals often go straight to the genitals when getting intimate which can cause a big disconnection if their partner is a different Erotic Blueprint type – but no need to worry, that's why we're doing all of this self discovery! 
What is the Energetic Erotic Blueprint Type?
Energetics connect deeply, emotionally, and energetically with another human being, and feel so much without even being touched. They want their partner to be there and present with them, and love things like eye gazing, romantic words, and deep connection. They can sometimes find other people's sex lacking if they don't experience the same ground breaking connection that energetics do. You may recognize this Erotic Blueprint type from Sex, Love & Goop where Jaiya showed how this type can have amazing orgasms without even being touched! 
What is the Kinky Erotic Blueprint Type? 
Kinky's follow their desires to places that can seem taboo to some of us – but with the kinky type, it's whatever's kinky to them, be that reverse cowgirl or BDSM. Some people focus on sensations and others on the psychological aspects of kink, so it can change a lot depending on the person. Being kinky doesn't mean wrong, it just means doing what you like, and one of the biggest challenges faced by kinky types is the stigma around kink and kink shaming.
What is the Shapeshifter Erotic Blueprint Type? 
Shapeshifter's are all of the blueprints. They love everything, they're really good at everything, and they are down for whatever feels right in the moment. They make extraordinary lovers and are super creative. Shapeshifters can sometimes feel like they're too much because they are so sexual, or can be really upset if they can't please their partners.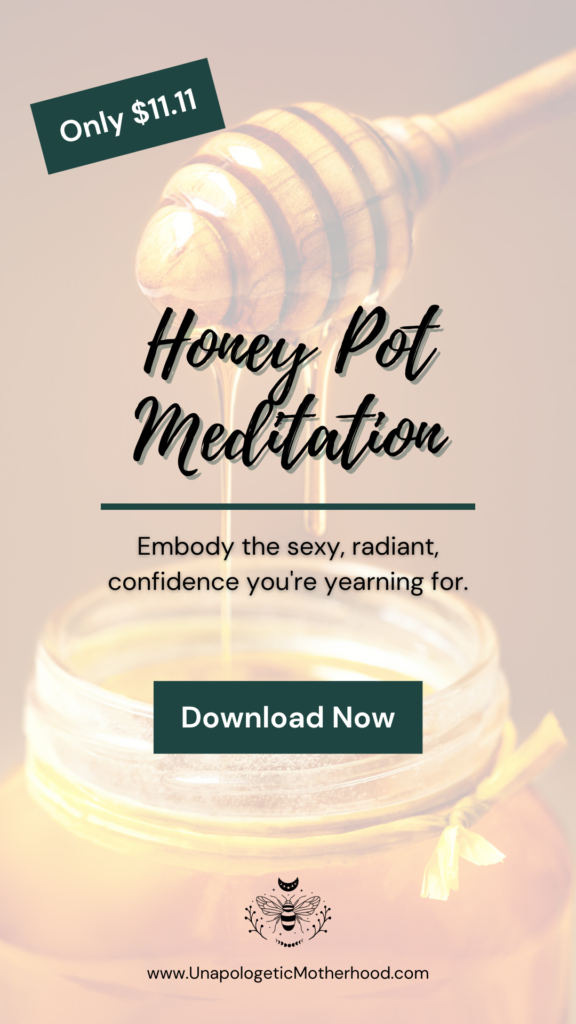 How do you increase intimacy and connection in your relationship using the Erotic Blueprints? 
Erotic Blueprints help us to understand ourselves and what our desires are, which only helps to strengthen our relationship with our partner. We all want to have that intimate connection and be able to express ourselves and our wants – and knowing what exactly they are and how to talk about them is the first step. 
If you're still wondering how to better your communication outside of your sex life, make sure to check out our 5 Tips For Strengthening Your Relationship Through Communication and Connection. Laying the groundwork for open communication is the first step toward realizing your sexual desires – communication is key after all! Learning communication skills with your partner lets you take that next step into intimacy and pleasure.
Learning about our Erotic Blueprints and how to read them can help so much in learning about our own pleasure and how we achieve it. If you want to learn more about your own intimate desires and sexuality, take the Erotic Blueprint quiz and then come check out our episode with Angela! We're sure you're going to love her episode and all the amazing other UM Club Episodes we've linked!
Related Articles: